The
latest information of

SHOP NEWS shop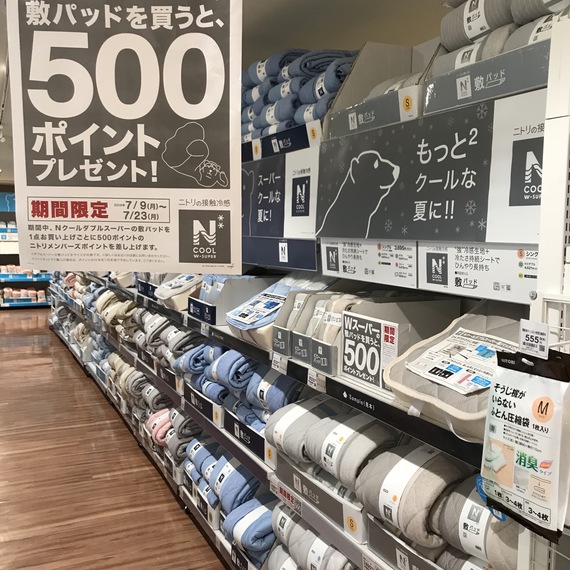 2018.07.09

Nitori

[period limitation] We point by pat with N COEUR WSP floor and give!
Do you finish measures already in the summer, everyone?

Now
Pat with 7/9 - 7/23 Nitori N COEUR WSP for a limited time floor
Every a piece of purchase of 500 points
We give Nitori members point!

Example
Pat N COEUR WSP H GY S 3,695 yen (tax-excluded) with floor
36 points of normal grants → 500 points of grants!

Bargain.

At this opportunity right or wrong, N COEUR of Nitori
We look forward to visit to have you sense bodily.