The
latest information of

SHOP NEWS shop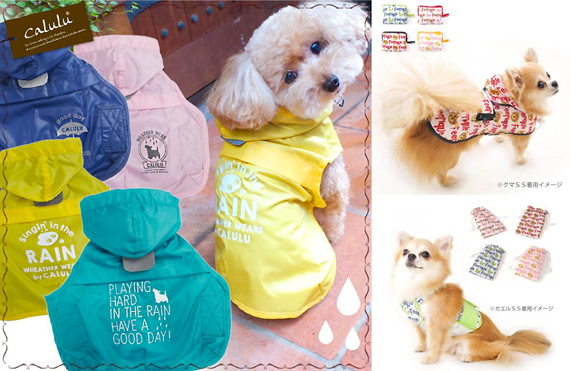 2018.06.12

BOSTON KENNEL

It is recommended in season of the rainy season.
We introduce goods which can take a walk comfortably on rainy day.
 
Photograph top right corner: Hooded raincoat 2,160 yen (tax-included) ...
The photograph lower right: Rain apron 1,080 yen (tax-included) ...
Because raincoat that with foods is nice is with magic tape, wearing is easily possible. As you are compactized by folding, at the time of outing that it seems to rain, have in bag. We offer size widely. He/she covers stomach rotation getting wet with tomboy of foot if we wear in combination with rain apron.

The photograph left: karurureinkoto 3,700 yen (tax-included) ...
The equipment various by function to think that raincoat is, "there should be" for nylon material which it was made on water-repellent finishing! For example, as for design and air permeable distinguished lining mesh and air hole which walk reed can give to back part! Furthermore, night walk is reliable because the subject matter to reflect back light is with.
Color is pink, 2 green colors. There is size development, too.

※As the number of articles includes limit, forgive knob of sellout.
※We transcribe price in the total sum including consumption tax.