The
latest information of

SHOP NEWS shop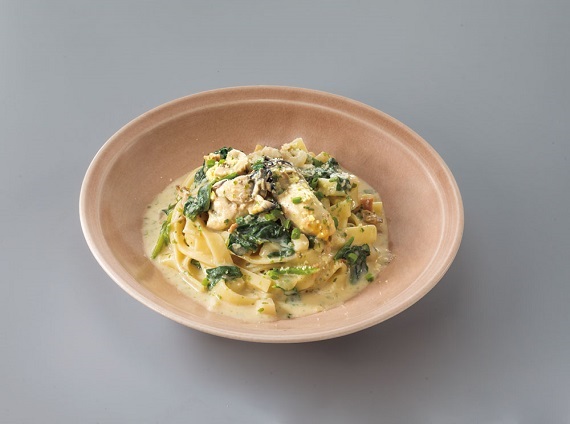 2017.11.14

Kamakura pasta

We began winter menu for a limited time.
★★★We began good menu for a limited time in this cold season!

We direct with slightly deluxe pasta with Kamakura pasta at wonderful time.

1,390 yen size prawns and bouillabaisse-style soup pasta with clam
"Soup that miso of large prawns oozed is exquisite! Have specialty soup till the last!"

Jjigae soup pasta with 1,290 yen oyster and tofu from Hiroshima
"We let stock of oyster soak into hot jjigae soup. If egg yolk is mixed, we can enjoy change of taste."

Chowder-style straight fittochine of 1,190 yen oyster from Hiroshima
"Clam chowder-flavored sauce that taste of muscular steamed oyster oozed picks quarrel well with straight fittochine."


Chocolate swiss roll of 380 yen raspberry and Mascarpone cheese
"We wrapped up sweet-sour raspberry cream with chocolate sponge."