The
latest information of

SHOP NEWS shop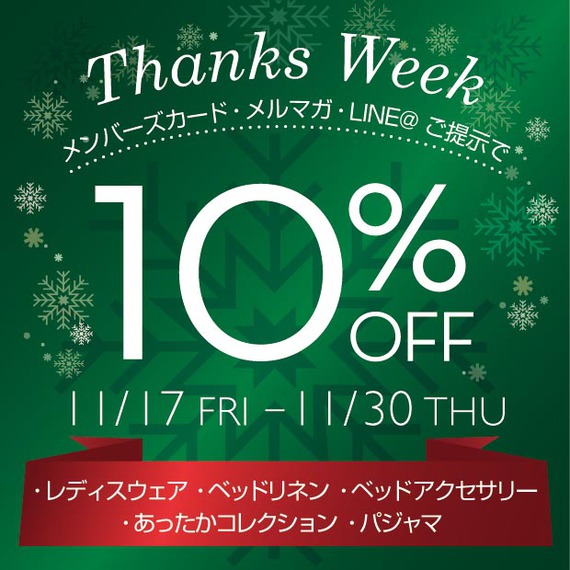 2017.11.12

LAURA ASHLEY

THANKS WEEL
Member-limited Sunkus week
From Friday, November 17 to Thursday, November 30

With everyday thanks, we hold fair that Laura Ashley members can buy target product in

10%OFF

. It keeps item which can spend winter warmly. Please come to the store at this opportunity.

Object: Lady SWEAR, fashion miscellaneous goods, bed linen, bed accessories, warm Collection, pajamas

※On the use, please exhibit one of Laura Ashley member's card, e-mail magazine screen, LINE@ coupon screens in the check.
※With sale product, other discount plans cannot use together.