The
latest information of

SHOP NEWS shop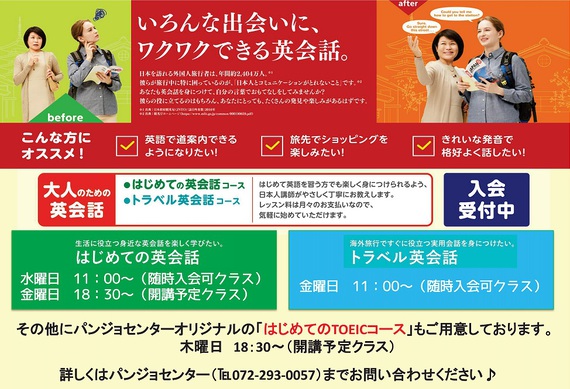 2017.10.03

Panjo Music center

Do you not begin English conversation of adult?
We offer lesson for adult in English class of Yamaha.
It is difficult and does not think about English, and Japanese lecturer performs lesson that made much of conversation.

Specifically, please refer to Watanabe musical instruments store Panjo music center.