The
latest information of

SHOP NEWS shop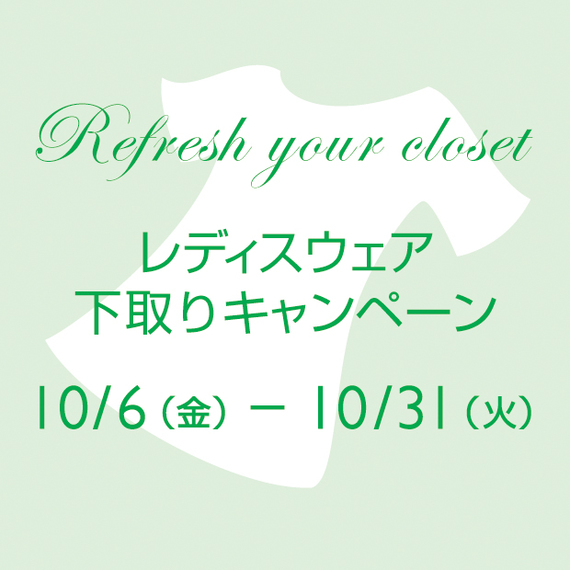 2017.09.28

LAURA ASHLEY

Refresh your closet!
We take a trade-in on ladies' wear and campaign
During period of from Friday, October 6 to Tuesday, October 31, we exchange for discount ticket of 1,000 yen to be able to use for disused Laura Ashley which had ladies' wear at the time of one piece, the ladies' wear purchase per one point.
*It is limited to ladies' wear made in Laura Ashley company.
*You can have to five points per person.
*Wear which we leave and did recycles in eco-friendly solid fuel.