The
latest information of

SHOP NEWS shop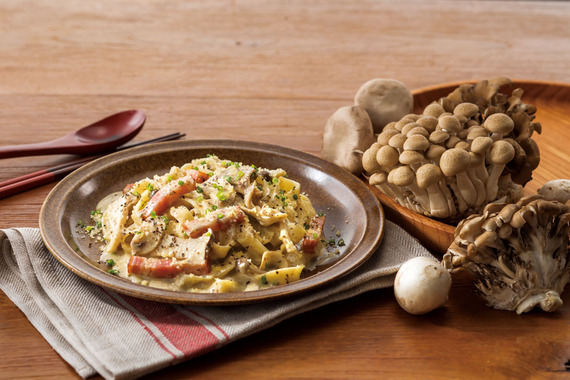 2017.09.10

Kamakura pasta

Autumn fresh pasta for a limited time starts!
We start sale of autumn pasta for a limited time with Kamakura pasta.

We used autumn taste mushrooms abundantly and finished to discerning pasta which was full of flavors this year.
We offer PREMIUM pasta which used duxelles cream which fully used mushrooms to boscaiola of Kamakura pasta original using fried mackerel and not only ingredients materials but also sauce, domestic production roast beef of extreme popularity luxuriously.

We look forward to visit of all of you.


◆Kamakura fall interval 

Boscaiola of 1,190 yen (tax-included 1,285 yen) roast mackerel and four kinds of mushrooms
"We added accent to tomato sauce that taste of juicy mackerel oozed in caper."

deyukuserukurimufittochine of 1,190 yen (tax-included 1,285 yen) four kinds mushrooms and grill bacon
"Grifola frondosa, elingi mushroom, mushrooms, use of shimejio. It is one article that flavor of mushrooms spreads through to fill the mouth."

1,390 yen (tax-included 1,501 yen) domestic beef roast beef with cream pasta Pecorino
"Match best to roast beef of domestic beef red meat and cream sauce of Kamakura pasta popularity balsamic vinegar!"

Marron swiss roll of 380 yen (tax-included 410 yen) sweet potato
"Rumblingly marron swiss roll which wrapped up sweet potato appearance!"