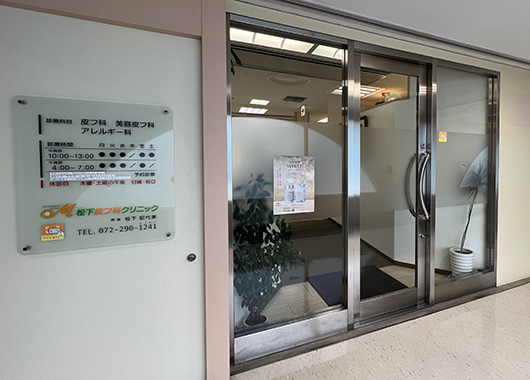 TEL

072-290-1241
Business hours

It is from 10:00 to 1:00 p.m. [in the morning]
It is from 4:00 to 7:00 [in the afternoon]
Closing the office day

The afternoon of Saturday, Thursday, day holiday
It is 4:00 p.m. by convenience on Wednesday, October 24 → We are closed temporarily until Sunday on 28th.
Doctor's office where feeling is good for if clean hospital where there is private atmosphere visiting house is inner. It is general skin care clinic where beauty skin fu department treatment which dealt with trouble of skin is received. Viewpoint only by woman is felt in in-hospital atmosphere and every corner for treatment. Child and woman can go in peace, too.